OVERHEAD TRACK SYSTEM
Specially casted hardwearing fire resistant heavy duty steel or aluminium track to suit the necessary stacking requirement. Intersection design shall prevent carrier wheels from dropping into track slot.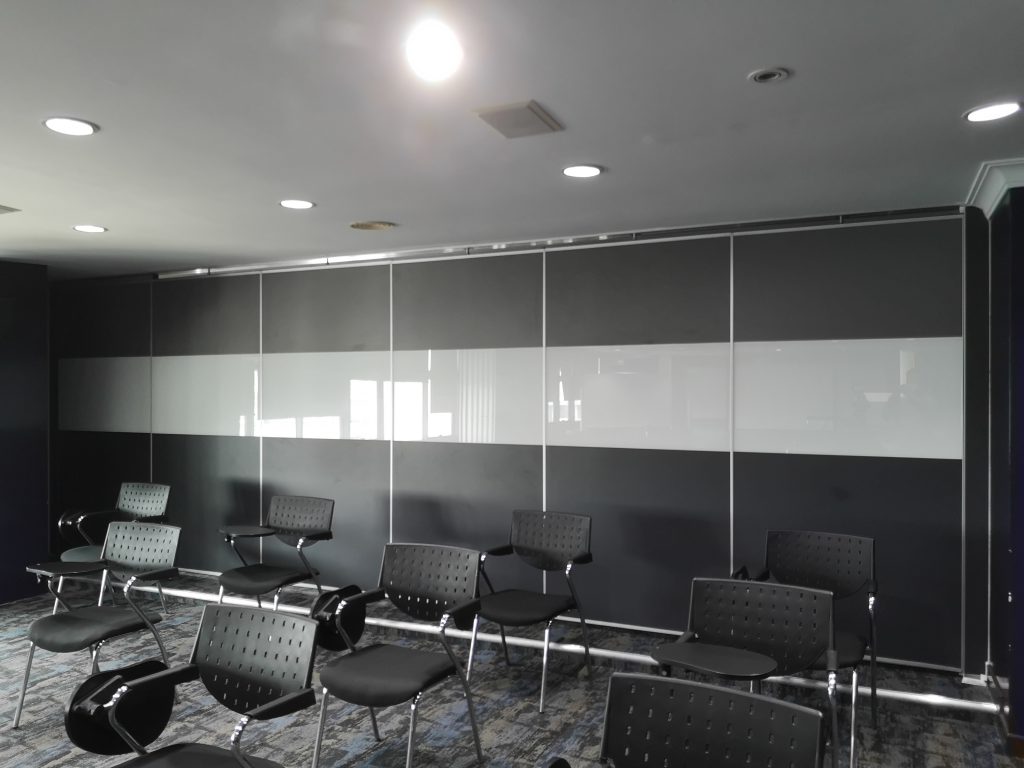 PANEL SHALL BE MEGAFOLD SUPER 900
Acoustic Sound Seal Operable Wall Partition with unique rapid seal winding mechanism and robust Vertical Seals edge profile, ensuring close fit on all panels.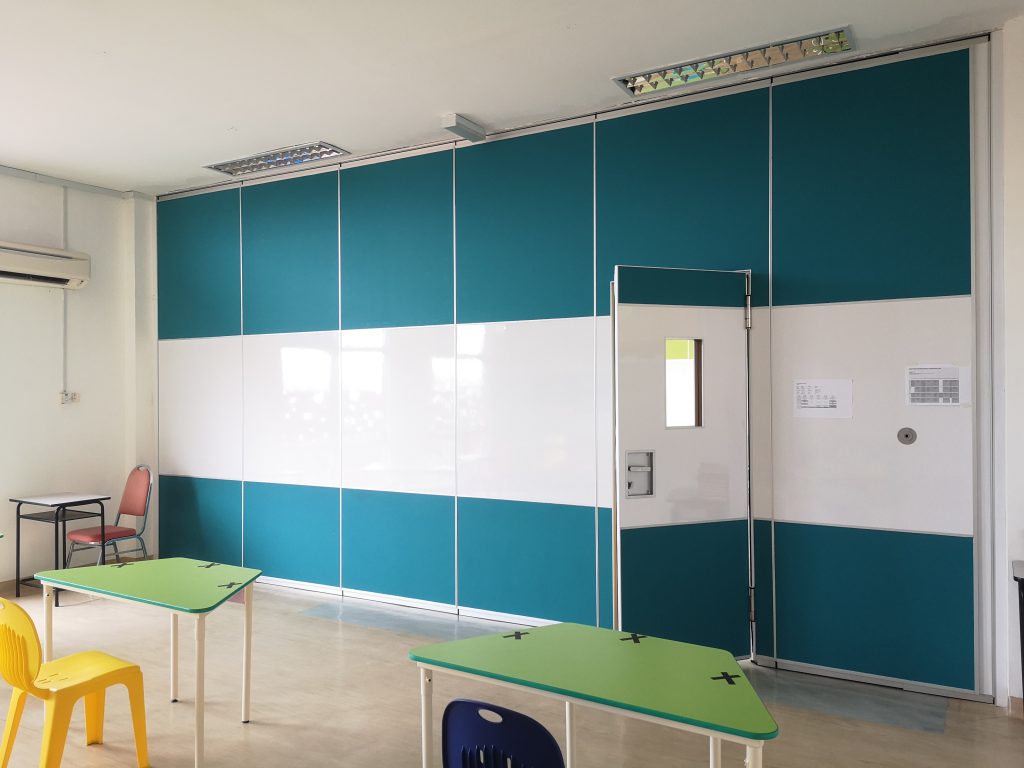 APPLICATION AND OPERATION
shall consist of a series of individual flat wall panels manually operated and permits stacking flexibility at center or remote side stacking.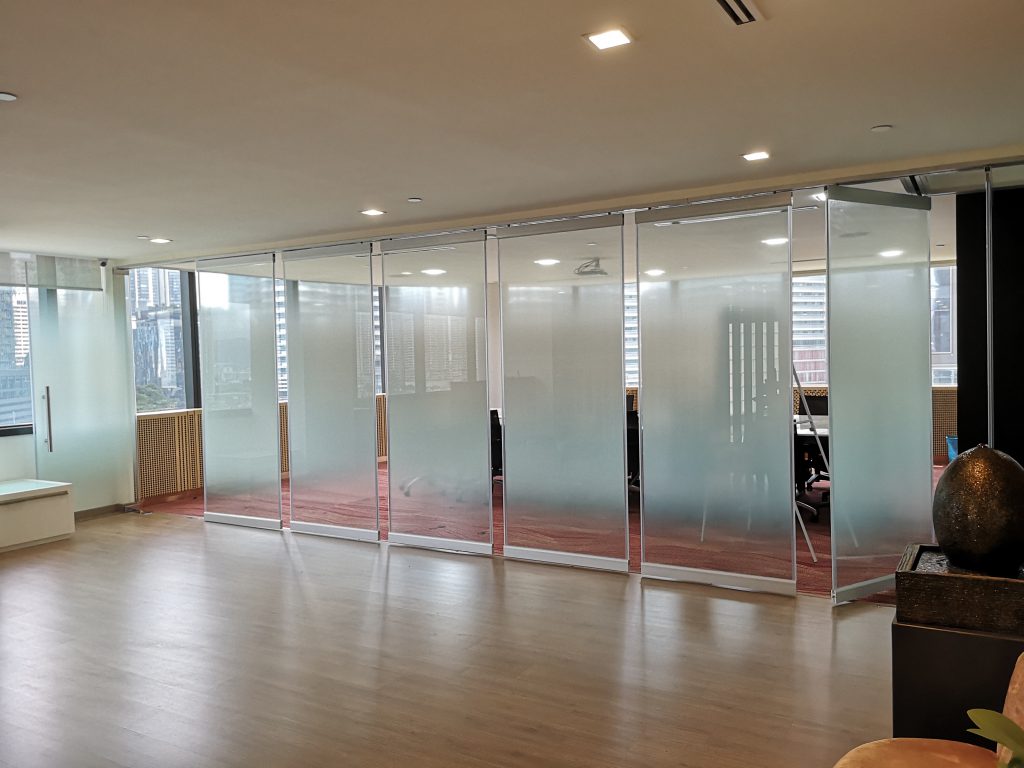 PANEL SURFACE
Shall be bare-finished with 12mm particle boards. However, it can accommodate any decorative & contemporary designs such as laminate, wood veneer, wall fabrics, painting and etc (by others)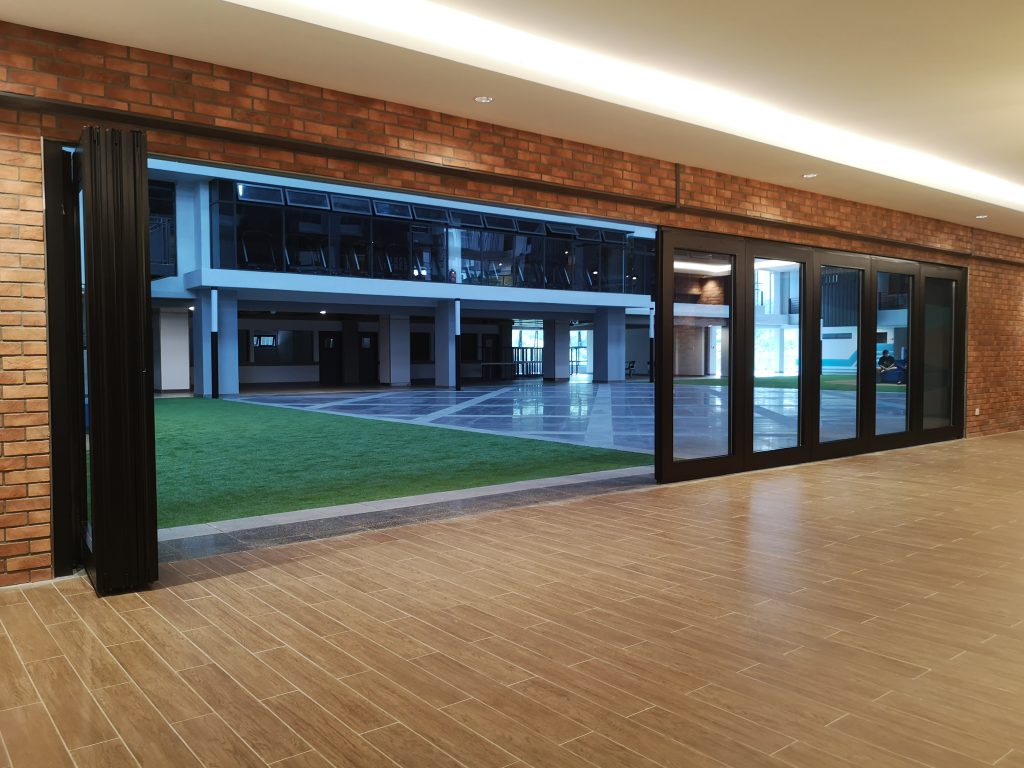 ACOUSTIC SOUND RATING OF MEGAFOLD
Comes with high acoustical performance and are designed to provide sound attenuation of 46dB to 55 dB averagely.

PANEL CONFIGURATIONS
Are custom built to suit the specified requirements. Each panel thickness is 100mm maximum; width is 1200mm respectively, which shall conform to the manufacturer's standard. Individual panel is reinforced with welded steel frame and both sides of the outer surface are mounted with 12mm particle board. Internal structure is built with steel mechanism incorporating superior performance that comes with Top and Bottom retractable sound seals device. Internal space/ cavities are filled with not less than 60kg /m3 thick rockwool insulation.

MEGAFOLD ACOUSTIC SOUND SEAL SYSTEM
Comes with built in superior retractable Top and Bottom seals consisting of extruded aluminium channel anodized with rubber seal laminated. The panel mechanism is operated by handle via jacking lock system with spring loaded telescoping rods. Vertical seals of each panel are comprised of deep tongue and grove type extruded aluminium laminated with rubber seal. No Bottom track is required in Megafold Acoustic Operable Wall System. Top and Bottom seals do not contact the track and floor during panel movement. When sound seals are compressed, it gives up to 2000 Newtons per panel pressure. The panel achieves solid and stable position with the Top and Bottom seals that compressed against Megafold track and the floor surface. All Megafold Operable Wall system shall come with tight acoustical seals panels and an adjustable telescopic panel.

WEIGHT
of each panel shall be average 4kg per sq.ft depending on panel size.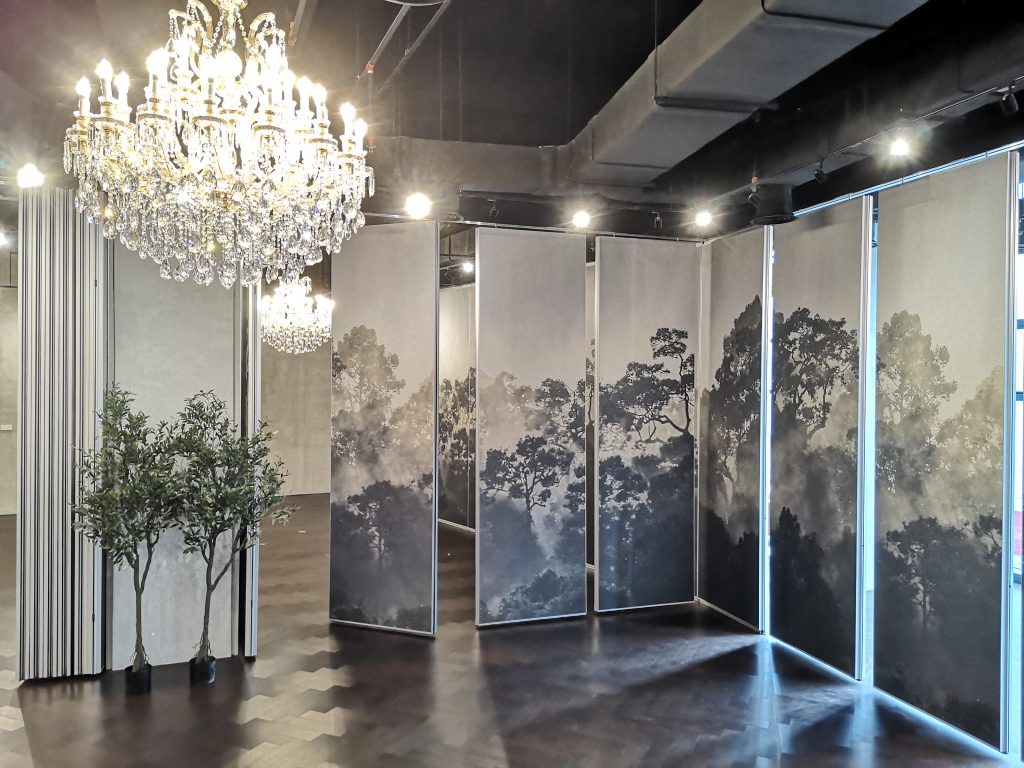 HEAVY DUTY MULTI
Directional roller carrier to facilitate excellent panel movement through curved and straight track section.